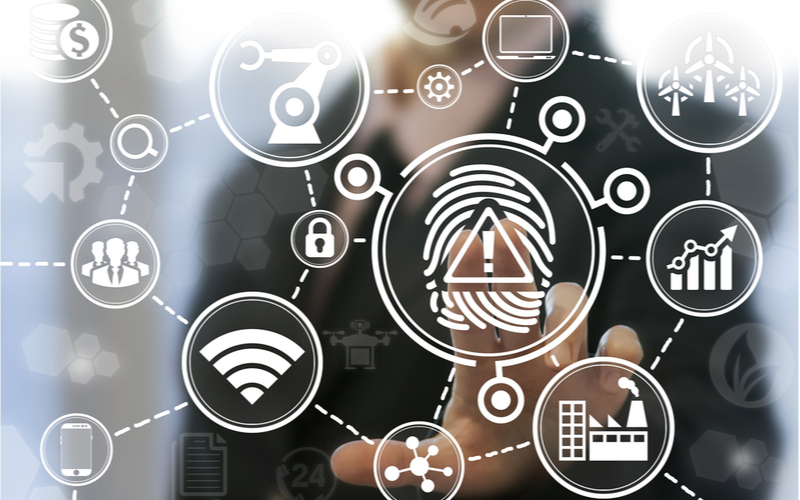 How to Build a Strong Identity and Access Management Policy
As an IT leader, it can be challenging to develop policies and procedures for an organization. The key policies pertaining to the management and access controls of the enterprise are especially difficult ones to craft and update. Some organizations rarely update their policies and procedures, while others may create an interim policy until more detailed procedures are put in place. Below are some recommendations to assist in successfully developing a clear and concise Identity and Access Management policy.
What is Identity and Access Management (IAM)?
Firstly, let us understand what IAM is: "Identity and access management (IAM) is the discipline that enables the right individuals to access the right resources at the right times for the right reasons." – Gartner
Why is IAM important?
Breaches affecting your organization's data or the data of your customers is of paramount concern for CIOs and CISOs. Therefore, taking full advantage of the security benefits of a robust IAM solution is so crucial.
How to build an IAM policy in 4 steps
The following steps outline the basics of identity and access management concepts and will incorporate buy-in from stakeholders while maintaining a secure operating environment:
1. Call for a meeting with stakeholders
The first thing to do is to request a meeting with primary stakeholders to outline plans for a policy. Ensure the meeting includes staff from the operations, IT, human resources, and facilities departments. The purpose of this meeting is to ensure the IAM you are building meets the needs of your internal clients and to gain their buy-in for the project. You should be working to ensure everyone is engaged and letting their needs and vision for the project be known. Organizations need a policy that does not exclude any department from conducting their usual businesses, but you need to understand what their usual business looks like in order to do that.
2. Put the gathered information to use
Using the information obtained from the stakeholders, identify and outline mission-essential departments and data used by the organization. After compiling the information, the CIO and CISO should work with the IT team to provide a diagram of the enterprise. Make sure the diagram includes each office location and the number of personnel requiring access to each system or data type (Access Control Matrix). Consolidate and utilize all the information to outline the appropriate cyber and physical access management control policies in the final output.
3. Implement a set of security policies
One type of technology that can be leveraged to accomplish this task is a set of security policies. They will either grant or deny access to specific types of data based on the user's role in the agency using the role-based access model. Additionally, enable an interim audit log policy and procedure for logging on file servers for IT security staff. This step will monitor unauthorized attempts to access data outside of the specific roles assigned to each unique dataset. Also, configure and enable Data Loss Prevention (DLP) tools such as those available through the O365 to protect sensitive information and prevent unauthorized disclosure.
4. Distribute clear interim roles and responsibilities
Lastly, if a similar policy does not already exist in the organization, create and distribute interim roles and responsibilities or rules of behavior written policy all users. It will ensure there is no confusion regarding what is permitted and not permitted while using company computing resources.
Without a foundation of policies, even ones developed for a short period of time, organizations may find it very difficult to maintain a reasonable level of IT security. This is why EC-Council Global Services offers you identity and access management services, which ensure that the right personnel gets the right resources for the right reasons.
Partner with EGS!
Gain greater confidence in your cybersecurity decisions by working with EC-Council Global Services' thought leaders. Apply our solutions to your specific business and technology initiatives.

Posture Assessment Survey
An independent expert assessment of the current state of information security environment is conducted against global standards to measure the overall cybersecurity maturity of your organization.
Connect with us to take a FREE 15-Minute Survey. This will be followed by a remediation plan of the identified gaps and the development of a roadmap for transformation.
FREE Phishing Simulation
To assess your organization's human error vulnerabilities, take OhPhish's FREE subscription to run simulated Phishing attacks and get a detailed, actionable report.
OhPhish is the fastest growing integrated platform for security awareness training. Furthermore, you can train your users, phish them, review results, and repeat to ensure safety.
Vulnerability Assessment & Penetration Testing (VAPT)
EGS offers a broad range of network infrastructure, web applications, and mobile application security assessment services. These will detect and gauge security vulnerabilities. In addition, you can take the FREE VAPT for up to 10 external IPs, worth $5,000, and get a customized Vulnerability Assessment and Penetration Testing report!