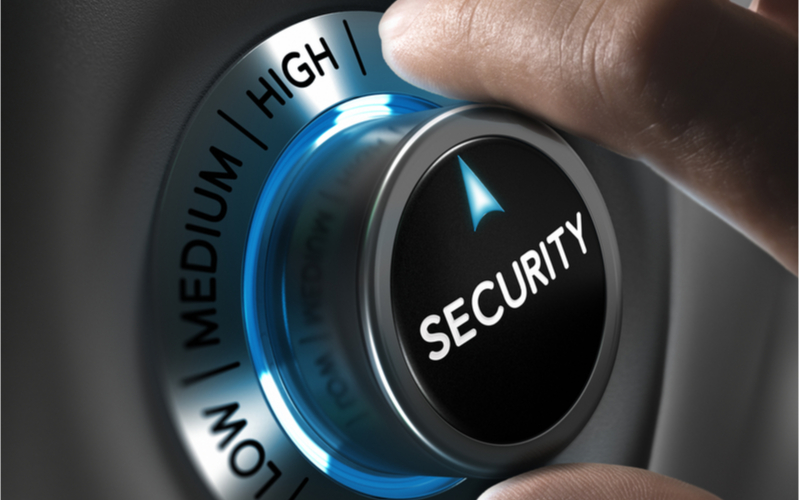 This is how you conduct VAPT remotely
Vulnerability assessment and penetration testing (VAPT) are an absolute necessity for every organization, big or small. Companies cannot afford to compromise on following the industry's best practices, especially during these challenging times. That is why many enterprises forced to work remotely are opting to outsource this to a reliable vendor-partner for efficient VAPT services to check their security posture.
What is VAPT in cybersecurity?
"Vulnerability assessment and penetration testing is the process of finding vulnerabilities, malicious content, flaws, and risks in a network or system. This is done to strengthen the organization's security system to defend the IT infrastructure."
Things to add to your Vulnerability Assessment and Penetration Testing checklist
Organizations are seeing a significant increase in the number of targeted cyberattacks since the COVID-19 outbreak. As many organizations shift to work from home, conducting VAPT becomes even more important.
1. Strengthen Your Security Controls and Monitoring Techniques
Threat actors are leveraging the crisis to gain unauthorized access to sensitive data within the healthcare, finance, education, and other industries. They are using it as a gateway to intimidate vulnerable users and penetrate networks. Furthermore, perpetrators are targeting businesses that lack proper security controls and monitoring techniques.
2. Keep an Eye on Your Sensitive Data
Sensitive data is at a higher risk because it is more valuable, and therefore potentially more targeted by cybercriminals. It's especially important that sensitive data is well protected from unauthorized parties using malicious means. These extra layers of protection can place an added burden on businesses already facing financial constraints, so risk analyses are key to finding the right balance between protection, financial constraints, and accessibility.
It is easy to lose focus on the cyber health of an organization during a crisis, especially one with a global impact. But companies must ensure that their IT systems are quickly adapting to the rapidly evolving threat landscape.
3. Put Up a VAPT Process in Place
In order to avoid a cataclysmic cyber version of COVID-19 and flatten the cyber threat curve effectively, organizations should consider developing a living vulnerability assessment and management plan.
A successful plan might consist of automated cyber threat intelligence and analysis tools, various dashboards containing real-time data, and automated countermeasures to remediate vulnerabilities rapidly, but your plan will depend on your specific organization.
Establishing continuous diagnostics and mitigation (CDM) plans is another way your organization might tackle cyber threats as a CDM can significantly reduce and possibly even eliminate many of the common risks to an enterprise.
Finally, properly configured, recurring penetration testing techniques can efficiently manage vulnerabilities. A comprehensive penetration testing plan can identify backdoors and other types of loopholes within information systems using VAPT tools.
Eliminating all the above weaknesses can help a business survive longer.
VAPT in today's virtual world
The cybersecurity industry is expected to continue to grow over the next couple of years, and security threats are also expected to grow at an equal rate. Learn how this gap can be bridged with the latest technology in VAPT:
Consider the following key aspects during a pandemic to be certain that essential business functions continue:
People: Stakeholders should be gathered quickly for an emergency meeting to brief them on the key steps that have to be followed.
Process: Upon briefing the leadership, IT and other technical staff should be contacted to request their assistance in ensuring mission-critical operations can continue as close to normal as possible.
Technology: Deploy and configure technologies such as Splunk, SolarWinds, and others and create a virtual dashboard for an organization. This should allow vital data and personnel to be identified with minimal effort.
Balancing the need for high-quality, effective VAPT with operational demands necessitated by an emergency like COVID-19 can be cumbersome. EC-Council Global Services offers remote Vulnerability Assessment and Penetration Testing services that can help shield your organization from reputational and financial loss.
Partner with EGS!
Gain greater confidence in your cybersecurity decisions by working with EC-Council Global Services' thought leaders to apply our solutions to your specific business and technology initiatives.
Posture Assessment Survey
An independent expert assessment of the current state of your information security environment is conducted against global standards and leading industry practices to measure the overall cybersecurity maturity of your organization.Connect with us to take a FREE 15-Minute Survey. This will be followed by a remediation plan of the identified gaps and the development of a roadmap for transformation.
FREE Phishing Simulation
To assess your organization's human error vulnerabilities, take OhPhish's FREE subscription to run simulated Phishing attacks and get a detailed, actionable report.OhPhish is the fastest growing integrated platform for security awareness training. OhPhish lets you train your users, phish them, review results, and repeat to ensure safety.
Vulnerability Assessment & Penetration Testing (VAPT)
EGS offers a broad range of network infrastructure, web applications, and mobile application security assessment services to detect and gauge security vulnerabilities. In addition, you can get ourFREE VAPT for up to 10 external IPs, worth $5,000 and get a customized Vulnerability Assessment and Penetration Testing report!