Top Cybersecurity Services That
You Need to Stay Safe

Incident Response
Reduce downtime with an incident response plan
For organizations to keep pace with the increasing number of cyberattacks, they will need to have a solid and formalized plan to respond to security incidents effectively. Our accomplished team allows EGS to demonstrate a vast knowledge of industry standards, benchmarks, and best practices that assure the best solution is offered to our clients.
What is Incident Response?
Incident Response is a structured framework that helps organizations to mitigate the damages from cybersecurity incidents, as well as reduce the delays and costs associated with business disruptions by defining policies and processes, driving implementation, and supporting the team in incident response.
Incident Response essentially allows organizations to react and respond to cyberattacks more confidently and effectively. The faster your organization can respond to an incident, the lesser the impact on your organization. Hence, it is important to have a robust incident response plan in place so that you can stay in control in the event of a security incident.
Why is Incident Response required?
No organization, whether big or small, is exempt from cyberthreats.
Organizations that are not prepared to respond to an incident may not be able to stop the incident from escalating into a cyber crisis. Incident response prevents that from happening by enabling organizations to quickly identify and respond to the incident to not only minimize the significant impact on their data, customer's trust, reputation, and revenue, but recover and restore systems to normal.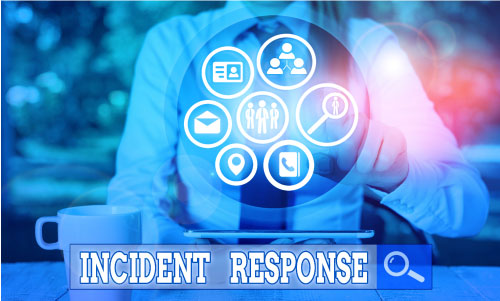 Who needs it?
Organizations that want to avoid the cost of legal, remediation, and regulatory and compliance fines that are associated with data breaches
Organizations that want to define and test their incident response framework not only to prepare them to handle incidents but also ensure that the impact to their organizations is minimized
Organizations that are required to implement an incident response plan to fulfill their compliance obligations
Why you should consider Incident Response
To be prepared to face security incidents and navigate the cyberthreat landscape more effectively
To minimize potential losses after a security incident and restore operations as soon as possible
To fix vulnerabilities quickly and efficiently, as well as to strengthen their cybersecurity to avoid future incidents with lessons learned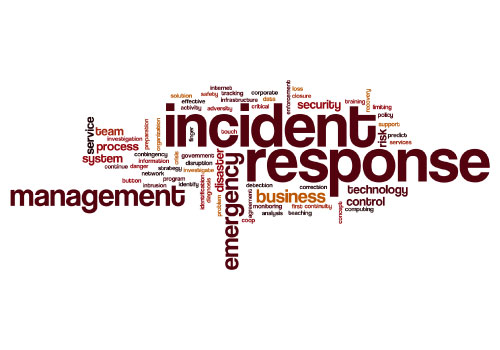 Why EGS
EGS comprises of advisory and technical teams with years of corporate, field, and consulting experience in the field of information security. Each consultant assigned to the clients is a noted and published expert in his or her respective fields. Information security and operational risk consulting and advisory is the sole focus of our practice and not the sideline interest of a general consulting company.
As an addition, EGS assigns a team of professionals' onsite and can make available a much broader team of exceptionally credentialed operational risk and resiliency experts – in business continuity management, IT disaster recovery, emergency, and crisis management, cybersecurity forensics, and crisis media management strategy at our client's disposal, if required.
Even more broadly, EGS is dedicated to helping organizations protect and enhance enterprise value in an increasingly complex legal, regulatory, and economic environment – with consulting professionals helping anticipate, illuminate and overcome complex business challenges. EGS has the reach and expert resources located globally to provide our clients with broader expertise in this area.

| | |
| --- | --- |
| | We are part of the world's leading cybersecurity certification body, EC-Council. |
| | |
| --- | --- |
| | We have highly qualified and experienced advisory and technical teams dedicated to helping organizations all around the world. |
| | |
| --- | --- |
| | We are capable of providing you with a well-defined incident response plan through our experienced experts. |
| | |
| --- | --- |
| | We are able to provide you with the relevant tools and knowledge to be efficient in incident response |
| | |
| --- | --- |
| | The approach that we have streamlined and adopted is flexible and can be tailored to your organization in order to help you to overcome your cybersecurity challenges |
| | |
| --- | --- |
| | We can help you to mitigate damages to your organizations, improve your communications between departments and help you to be prepared to face future incidents with a lesson learned |