Top Cybersecurity Services That
You Need to Stay Safe

According to
Star Online
, cybersecurity cases in Malaysia have reached 82.5% during the Movement Control Order (MCO) against the last year's records. The study recorded 838 security incidents in less than a month from all across Malaysia, including Kuala Lumpur, Seberang Perai, George Town, Ipoh, Shah Alam, and Malacca. Under this elevated risk of cybercrimes, Malaysian enterprises need compromise assessment to determine if their network or devices are compromised.
The assessment seeks to find attackers currently in the environment or those active in the recent past. It measures the level of risk posed by them recommending actionable countermeasures.
Compromise assessment service is a comprehensive technical assessment and analysis of an organization's infrastructure, endpoints and servers to look for indicators of compromise or any evidence of malicious activities.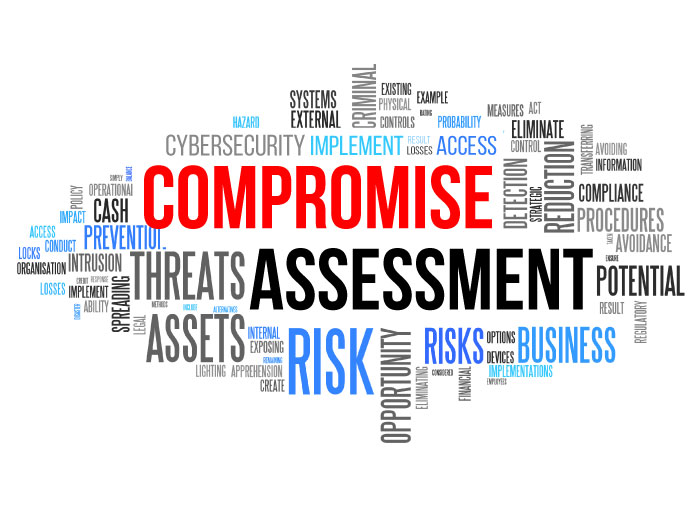 WHY Is a Compromise Assessment Important?
Are your teams working from home due to the COVID-19 outbreak lockdown? Have you assessed if your networks and end-user devices can be compromised? In fact, are you sure your network or systems are not already compromised? If these are questions bothering you, NOW is the best time to act. EC-Council is offering a FREE Compromise Assessment of your teams while they work from home.
The survey detects and exposes ongoing and historical cyberattacks in security infrastructure. When it comes to having a cybersecurity policy, many organizations do what is recommended to meet compliance regulations. The remaining risk is either ignored or offloaded to an insurance policy. If your organization follows a similar approach, a regular compromise assessment should be incorporated into your risk mitigation strategy. This will ensure that your business environment is not compromised by attacks that your current resources do not detect.
Security Assessment Is NOT Compromise Assessment
The main focus of security assessment, such as penetration testing, is identifying the weaknesses and vulnerabilities within your organization's digital environment. What it does not tell you is whether you've been breached or not. On the other hand, compromise assessment is a proactive validation of your security posture that identifies known and zero-day attacks, confirming that your infrastructure is free from ongoing compromise.

Key Benefits of Compromise Assessment
Mixed Protection
EC-Council Global Services employs a well-established combination of automated tools and manual validations to ensure the Indicators of Compromise (IoC) are well monitored, identified, and validated.
Advanced Techniques:
Our experts not only rely on IOCs but deploy advanced assessment techniques such as correlation-based anomaly detection, cooperative behavior analysis, and retrospective pattern recognition – all designed to identify the most sophisticated malicious activities.
Complimentary Services
We have dedicated teams for incident response and digital forensics on standby to help you handle incidents, investigate further, and provide in-depth root cause analysis.
How it works:
Planning and scoping
Sensor deployment
Monitoring and data collection
Artifact analysis
Reporting
Deliverables:
Complete list of vulnerabilities, if any
List of misconfiguration and gaps, if any
Full malicious/ suspicious activity report
Recommendation on response and remediation
Initial incident response/ digital forensics strategies
We're here to help!
Are you looking for more information? Or do you want to book a meeting?
Connect with an EGS Security Specialist