Top Cybersecurity Services
You Need to Stay Safe

Vulnerability Management
Eliminate vulnerabilities to protect your critical IT assets
Cybersecurity is more important than ever before. We are connected through a network that deals with public, personal, and sensitive data. Attacks, such as DDoS and website defacement, have become rampant and the ability to manage applicable risks through a series of periodic assessments, checks, and mitigations has become essential.
Vulnerability Management is important because it enables organizations to prioritize threats and minimize their attack surface, as well as safeguard their assets by providing an end-to-end approach that helps identifying security vulnerabilities and to remediate them before they are exploited or result in a cybersecurity crisis.
EGS is dedicated to helping organizations protect and enhance enterprise value in an increasingly complex legal, regulatory, and economic environment, with consulting professionals helping anticipate, illuminate and overcome complex business challenges. EGS has the reach and expert resources located globally to provide our clients with broad expertise in this area.
What Is Vulnerability Management?
In  vulnerability management, vulnerabilities are identified, and risks associated with these vulnerabilities are evaluated. Once evaluated, the vulnerabilities will be corrected, either by removal or through a formal risk acceptance by the organization's management.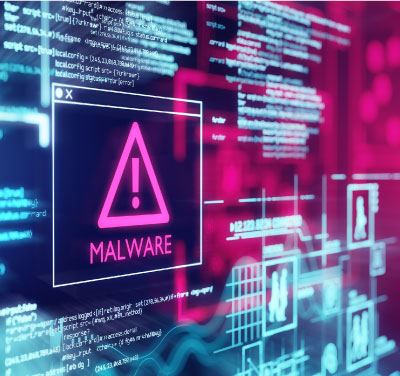 Why Is Vulnerability Management Required?
The growth of cyberattacks and cybercrimes means that every organization needs a regular mechanism to monitor, check, and safeguard their data and systems. Constant releases of fixes, patches, new versions, and new technologies would require patching and securing the organization's systems against vulnerabilities regularly.
Vulnerability management is essential as it allows organizations to get a continuous overview of the vulnerabilities in their IT infrastructure as well as understand the risks for every asset on their network. It is only through vulnerability management that an organization can effectively protect their network while ensuring the risks associated with growing systems and networks are minimized.
Who Needs Vulnerability Management?
Organizations that desire to stay ahead of the cyberthreat landscape and address their security challenges
Organizations that understand that vulnerability management is an important component of every comprehensive information security program
Organizations that are required to adhere to legal and regulatory compliance, such as HIPAA, PCI DSS, SOX, etc
Organizations that want to establish an end to end process for identifying, evaluating and remediating potential vulnerabilities in their software and systems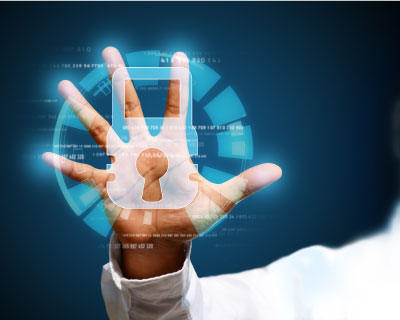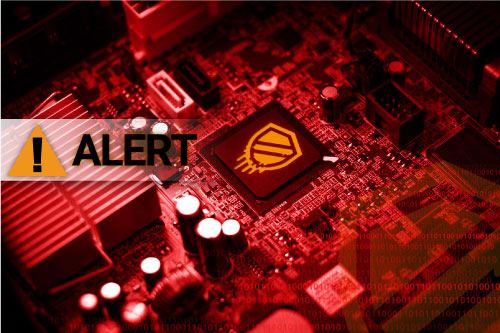 Why Should You Opt for Vulnerability Management?
To ensure that your software and systems are up-to-date and new vulnerabilities are uncovered before they are exploited by cybercriminals
By managing your organization's vulnerabilities, you can stay one step ahead of evolving cyber threats and improve your overall cybersecurity
Methodology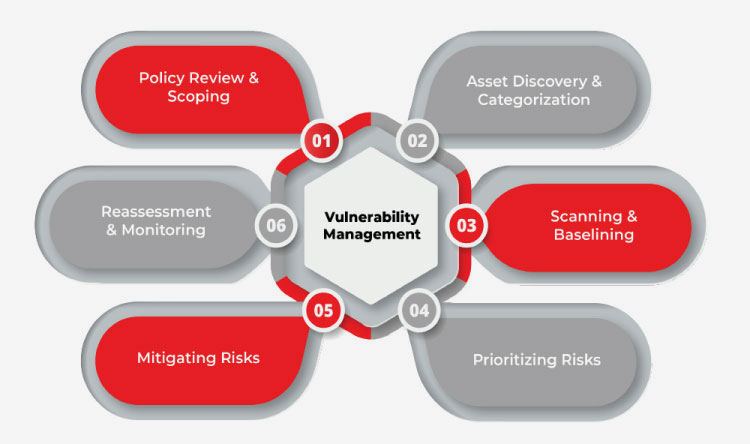 Why EGS?
EGS comprises of advisory and technical teams with years of corporate, field, and consulting experience in the field of information security. Our accomplished team allows EGS to demonstrate a vast knowledge of industry standards, benchmarks, and best practices that ensure the best solution is offered to our clients. Each consultant assigned to the clients is a noted and published expert in his or her respective fields. Information security and operational risk consulting and advisory is the sole focus of our practice and not the sideline interest of a general consulting company.
EGS assigns a team of professionals onsite and can make available a much broader team of exceptionally credentialed operational risk and resiliency experts in business continuity management; IT disaster recovery, emergency, and crisis management; cybersecurity forensics, and crisis media management strategy at our client's disposal.
| | |
| --- | --- |
| | We are part of the world's leading cybersecurity certification body, EC-Council. |
| | |
| --- | --- |
| | We have highly qualified and experienced advisory and technical teams dedicated to helping organizations all around the world. |
| | |
| --- | --- |
| | We can help you identify potential vulnerabilities and remediate them before cybercriminals can exploit them |
| | |
| --- | --- |
| | We can help you gain greater insight into your overall cybersecurity risks, develop a comprehensive strategy to remediate them and prioritize valuable resources |
| | |
| --- | --- |
| | We can help you meet regulatory and industry compliance requirements, as well as best practices |